Statewide System Planning Tool
Version 1.0
In today's limited funding environment, Statewide System Plans require data and analytical tools to support sound decisions and planning for the future maintenance and facility needs of each State's airports. Using InfraSolutions patented technologies and staff expertise, planning deliverables can provide value far beyond the traditional static data presentation.
InfraSolutions' web-based dynamic Statewide System Planning Solution allows staff and other authorized users to quickly access facility data, ACIP and grant data along with a variety of useful airport and system information. This approach allows for a rapid presentation of targeted information resulting in innovative, dynamic deliverables for development and support of the airport system. These proven electronic and dynamic deliverables will drive significant value for States and their airports immediately and well into the future.
This application is a proprietary software program of McFarland-Johnson, Inc., and protected under U.S. Patent No. 9,189,824.
Request More Information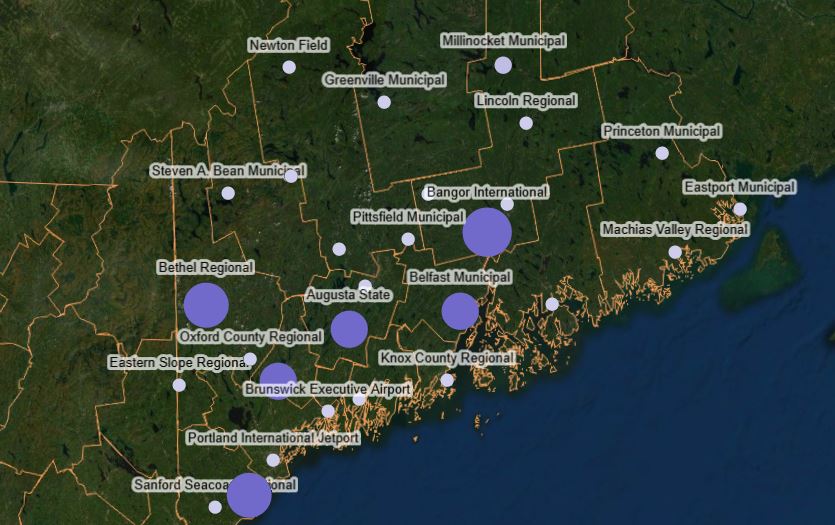 Interactive Airport Map
Visual aid for finding airports and projects
Benefits
Flexibility long after the written System Plan is complete
Web-Based solution accessed from anywhere
Targeted data queries for authorized users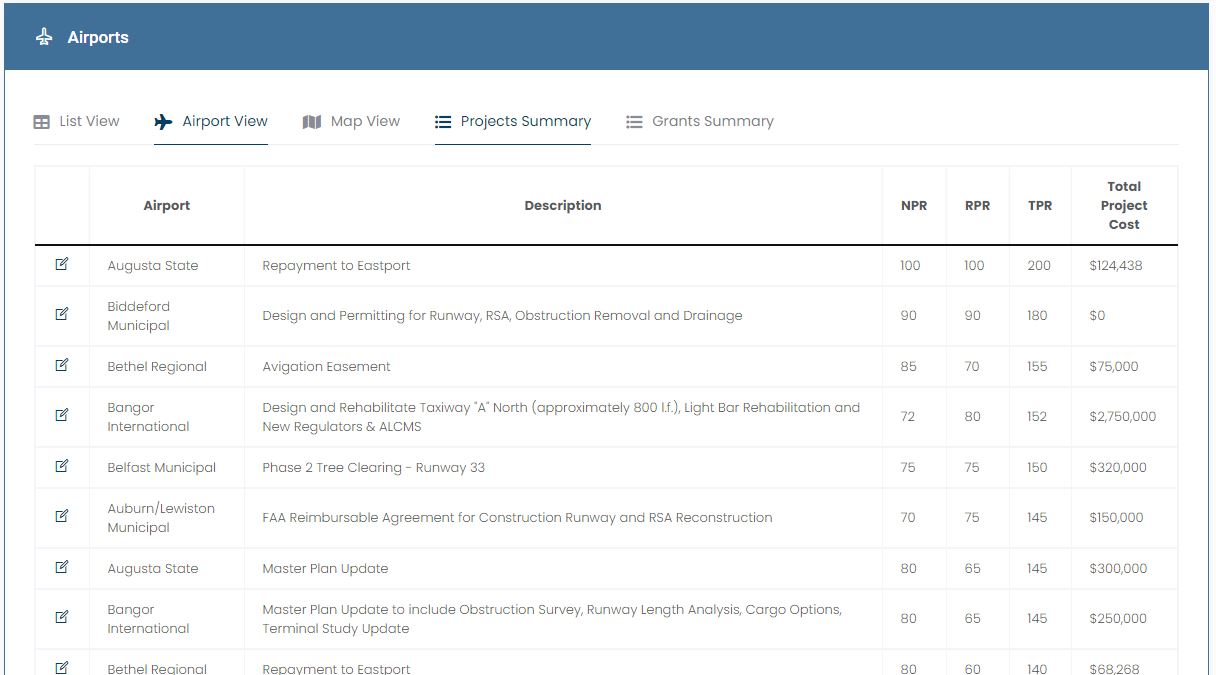 View and Manage Projects from Across the State
Manage projects on a statewide or airport-specific level
Features
Allows States to easily access, maintain, analyze, and adjust variables to immediately adjust the plan to adapt to various funding levels (State and Federal), economic conditions, and policy changes
Allows monitoring and management of individual and consolidated ACIPs
Quick access to information on emergency plans, land-use planning, zoning regulations, and other useful information that many airport managers would otherwise not have access to
Ability to integrate forecast scenarios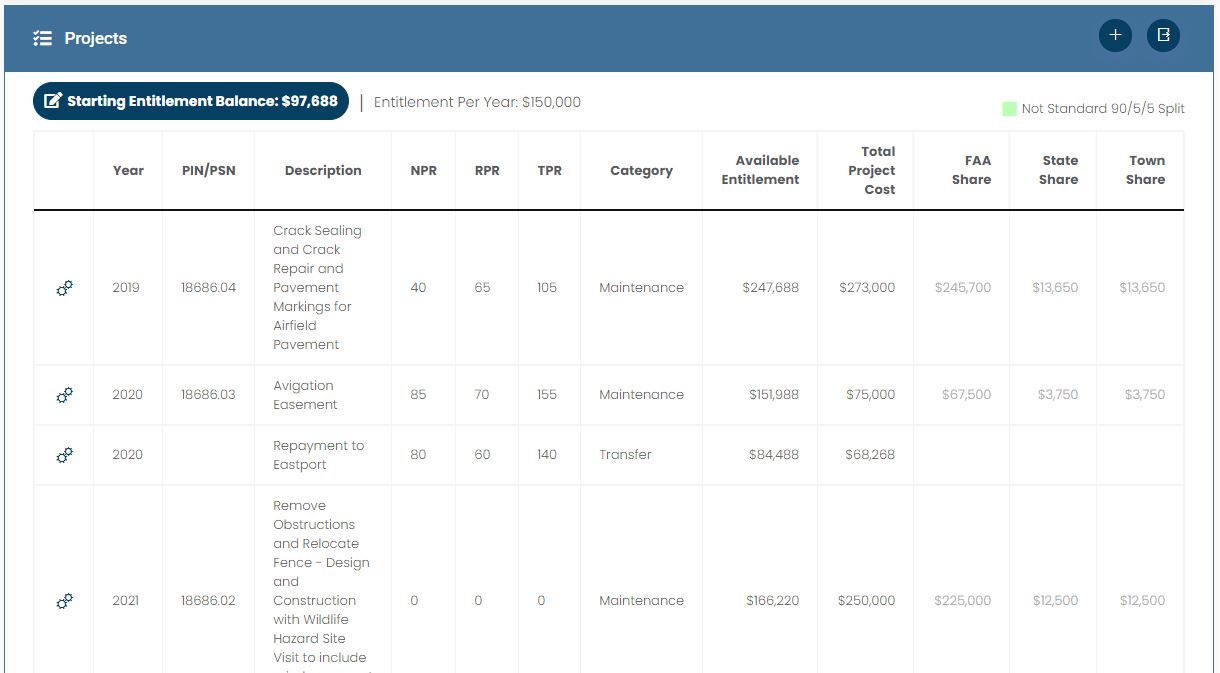 Manage Airport Projects and Grants
View upcoming projects and adjust available entitlements
Compatibility
All of our solutions require web browser access and conform to the latest modern standards. It is necessary to use a browser that is compatible with these standards so that all functionality can be ensured. InfraSolutions strongly suggests the use of the Google Chrome browser, but you can find a list of all supported browsers in the grid below.












×
×
×
×