Obstruction Analysis Tool
Version 2.0
Our innovative approach to obstruction management creates an entirely new and interactive way to manage obstructions through state of the art modeling techniques, allowing our clients to visualize their specific project needs in a much more intuitive manner.
The InfraSolutions team uses Unmanned Aerial Vehicle (UAV) technology to gather data and build models for airport obstruction surfaces. Several InfraSolutions staff members are certified FAA Part 107 commercial drone pilots and frequently obtain waivers from the FAA to operate our UAV(s) within restricted and controlled airspaces. Utilizing photo-grammetric software, the images taken by a UAV can be processed into three-dimensional models of the airfield and surrounding environment including vegetation. We then overlay an airport's three-dimensional obstruction surfaces to identify specific obstructions violating those surfaces such as trees that must be removed or mitigated.
This application is a proprietary software program of McFarland-Johnson, Inc., and protected under U.S. Patent No. 9,189,824.
Request More Information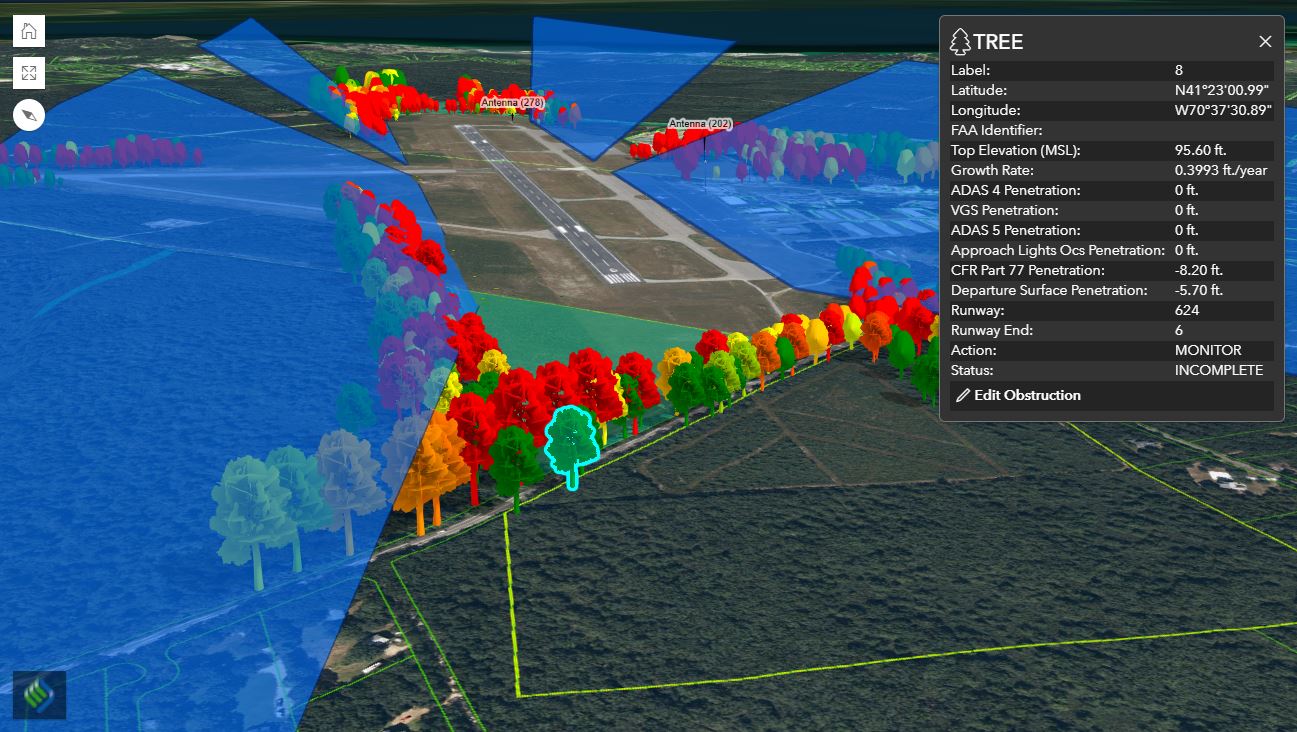 Interact with Obstructions and Flight Surfaces
Find growth rate and penetration data
Benefits
Proactively manages off airport obstructions – address them before they impact runway utility
Organizes obstruction data and records for more accurate documentation and record keeping when mitigation efforts are performed
Improves planning of obstruction and tree removal projects
Better visualize in great detail areas of concern saving time and money on obstruction management projects by reducing unforeseen issues that could arise during obstruction removal
Identifies potential future structures that may be obstruction hazards early in the development planning process
Fosters a smoother and more accurate line of communication between construction managers and contractors
Excellent tool for public outreach and talking to landowners and non-technical audiences about obstructions
Utilization of UAV to collect imagery can reduce time and expense when compared to standard aeronautical survey conducted via aircraft
Obstruction Analysis Tool
Video Demonstration
Features
GIS based survey data map shows visual representation of actual obstruction points from real data
Dynamic tool to manage obstructions from anywhere with any device
Tracks the location, height, and status of every obstruction mapped in a GIS linked database
Builds obstruction models for airport obstruction surfaces (including but not limited to those identified in Part 77 and TERPs)
Ability to determine exactly which obstructions are or will be problem areas to each of the surfaces analyzed
Extremely detailed views of approach areas modeled in 3D
Predictive vegetation growth model allows the user to model future tree growth over a specified period of time to determine where future obstructions may occur
Input future object characteristics, such as type (building, tower, pole, etc.), location, and height to determine if objects would pose a hazard or obstruction to the airspace surfaces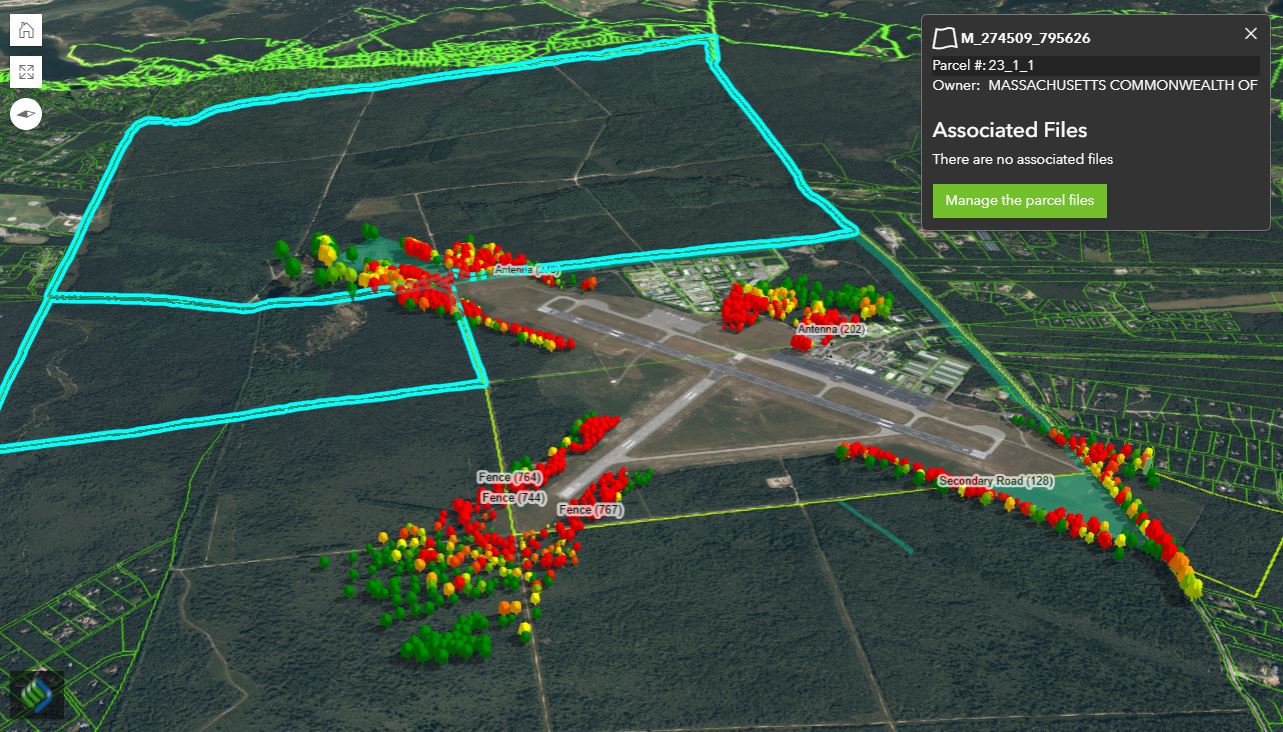 Find Land Parcel Information
Attach and manage parcel files
Compatibility
All of our solutions require web browser access and conform to the latest modern standards. It is necessary to use a browser that is compatible with these standards so that all functionality can be ensured. InfraSolutions strongly suggests the use of the Google Chrome browser, but you can find a list of all supported browsers in the grid below.












×
×
×
×